Alistair Macmillan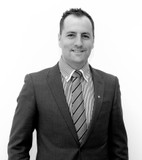 Since beginning his real estate career with Ray White in the year 2000, Alistair has always focused on sales based around the auction process. After a successful career as a sales person within the group Alistair then opened up Ray White Stafford in 2005. Always being interested with the auction process and particularly auctioneering, Alistair then entered into a mentorship under the watchful eye of one of Ray Whites leading auctioneers. Learning from the years of experience that one of Australia's leading auctioneers brings to the table provided a great opportunity for Alistair to hone his auctioneering skills particularly with on-site & in-room auctions. Alistair now calls hundreds of auctions each year for many Real Estate offices across Queensland.
Charity Work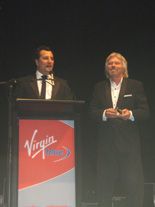 Alistair calls hundreds of auctions each year for charities across Qld. Donating his time to raise money for such important causes is a small yet satisfying contribution. Some of the charities that Alistair works with include:
The Queensland Institute of Medical Research
Build The Future Charity – Australia
ACT for KIDS
New Life Trust Charity – Burma
Virgin Ball Charity
Daniel Morcombe Foundation
Matthew Stanley Foundation
Life Line
Australian Defence Charity Ball
QLD Cancer Fund
Haesley Cush

Haesley Cush is a licensed Real Estate Agent and Auctioneer. Haesley began his real estate career in March 1996, with Ray White Moorooka. Since this time Haesley has excelled in real estate sales and auctioneering, he is one of only two people to hold the prestigious REIQ auctioneer of the year award 3 times and is currently ranked as one of the top auctioneers in Australasia.
Phillip Parker

Phil has conducted over 25,000 property auctions over his career. He was runner up in both the 1999 and 2001 Australasian Senior Auctioneering Championship and on the three times that he has competed he has won the Real Estate Institute of Queensland's (REIQ's) coveted "Auctioneer of The Year" award in 1998, 1999 and 2001. For the past 10 years Philip has held the position of Chairperson for the Auctioneers Chapter of the REIQ.